About Wellfire Interactive
Wellfire Interactive is an interactive design and web development shop with a focus on creating products for our clients that satisfy their deepest business needs, delivered with unmatched service.
We're a partnership based in the Washington, DC area, founded by three talented friends with a history of creating awesome and asking the right questions.
We work with our clients to create designs completely custom to their project needs, after learning their domains, their organizations, and their audiences.
We use superior expertise to carefully produce our clients' projects in-house, from social web sites to complex web applications.
Every project we undertake is managed by our three principals: effective design, benefits over features, and clarity of content. Our clients include boutique consulting firms, fast-moving technology businesses, and non-profits advocating to improve democracy.
We make interactive experiences happen.
Ben Lopatin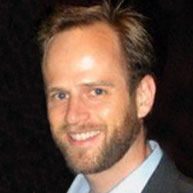 Wellfire's chief Djangonaut and business analyst, Ben connects our clients' business requirements to web technologies. His talents are in cutting through to each client's core needs, and designing elegant and effective solutions tailored to those needs.
Previously he worked for an IT consultancy where his skills were employed putting web 2.0 collaboration tools, flattened work processes, and redesigned interfaces into the hands of the military's strategic planners. Outside of Wellfire, he is an avid rock climber and cataloger of the world's beers.
LinkedIn
Twitter
Cobey Potter

Design is intent married with visual aesthetics, and as Wellfire's creative director Cobey ensures that our clients' message is communicated through design. He has a Cognitive Science degree with concentrations in Interface Design and Human-Computer Interaction from the University of Virginia.
Cobey has helped companies both large and small find their place on the Web. Prior to Wellfire he developed web 2.0 internet solutions and applications for organizations as diverse as the Peace Corps, Washington National Cathedral, SEIU, XM Radio, and Paley Center for Media. Outside of Wellfire, Cobey writes music, races competitively in Viking helmets, and is trying to reconcile his inner snowboarder with his golf habit.
LinkedIn
Twitter